We have have animals ready for processing October through December:  beef, pork, and lamb. 
At KS Farm, our mission is to provide home-raised Natural Grass-Finished Welsh Black Beef, Pasture-Raised Lamb, and Pastured Pork to discerning families who want to know where their food comes from and how it was raised.  Our animals spend their lives rotationally grazing lush, biodiverse pastures which mimics how they have evolved to eat.  Their grazing and hoof action stimulates the plant growth and soil biology to increase water retention and soil fertility. 
We are mindful of how our landscape and livestock stewardship builds connections between animals, soil, and the families who consume what our land produces.
We strive to live ethically while providing quality, nutrient-dense food for others who are seeking it. We began looking for an alternative to factory farmed and processed food prior to the birth of our children in 2007.  Some friends introduced us to the Weston A. Price Foundation and Holistic Management principles, which transformed our way of life and perspective.  We milk cows and sheep, have laying hens, ducks, and we grow, raise, or harvest from the wild as much of our own food as possible.  We are excited and deeply inspired by the possibilities that exist around Regenerative Agriculture, Holistic Management, and Permaculture Design.
Since 2004, we have raised our animals without Hormones, Chemicals, Antibiotics, Growth Stimulants, GMO Feed, or Vaccines.  Our beyond organic pastures and hay fields are free of chemical fertilizers, pesticides, and herbicides.e
Find us on Facebook (Farm news, videos, articles, links)  KS Farm  https://www.facebook.com/ksfarmgrassfedbeef
and our KS Farm Store page https://www.facebook.com/ksfarmpasturedmeats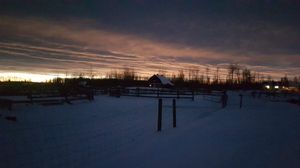 Our Order Form is not set up to take payment because we find it best to chat with people first.  That way we can be clear about your exact needs, once you've had a chance to see all the options and prices on the form.  For payment we prefer etranser, but Paypal is also an option. 
If you don't hear back in a day or two, it's always good to call or text 780-864-9218.